New approaches towards urban development issues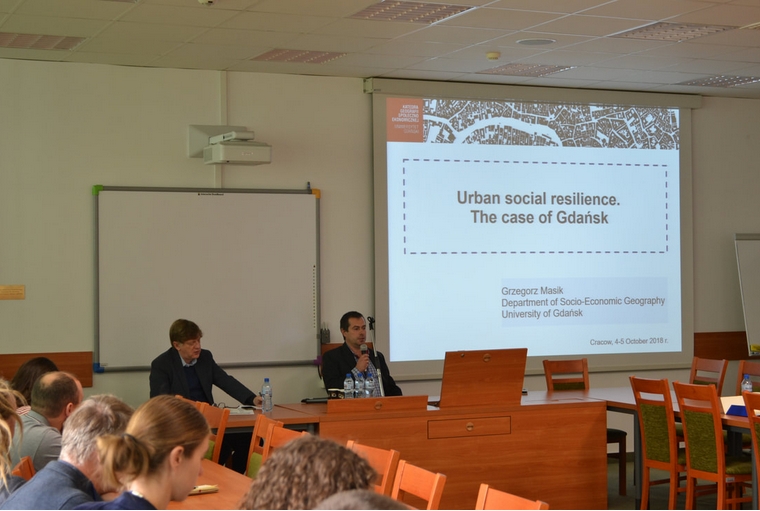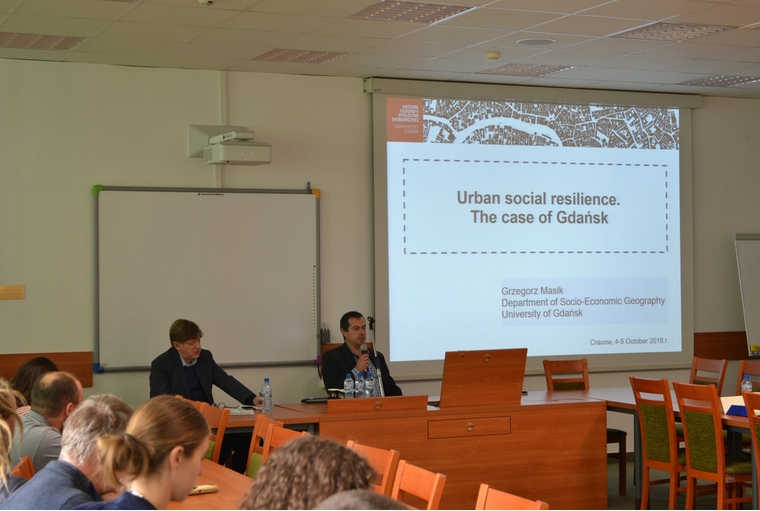 On the 5th of October 2018 was held the 2nd International Conference Of The Urban Development Issues Journal. Its topic was: "East Meets West – Contemporary Urban Issues Revisited." The event was organised by the National Institute for Spatial Policy and Housing together with the Institute of Geography and Spatial Management of the Jagiellonian University
Participants of the event had an opportunity to hear 20 presentations given by the scientists from the 7 European countries as well as from South Africa. Each of the thematic sessions dealt with another issue. Discussions concerned respectively: social development, gentrification and spatial development issues.
Dr Grzegorz Masik took part in the first session with the presentation on the topic of "Urban Social Resilience. The case of Gdańsk."
The full report from the conference is available here.