The public defense of Dominika Studzińska dissertation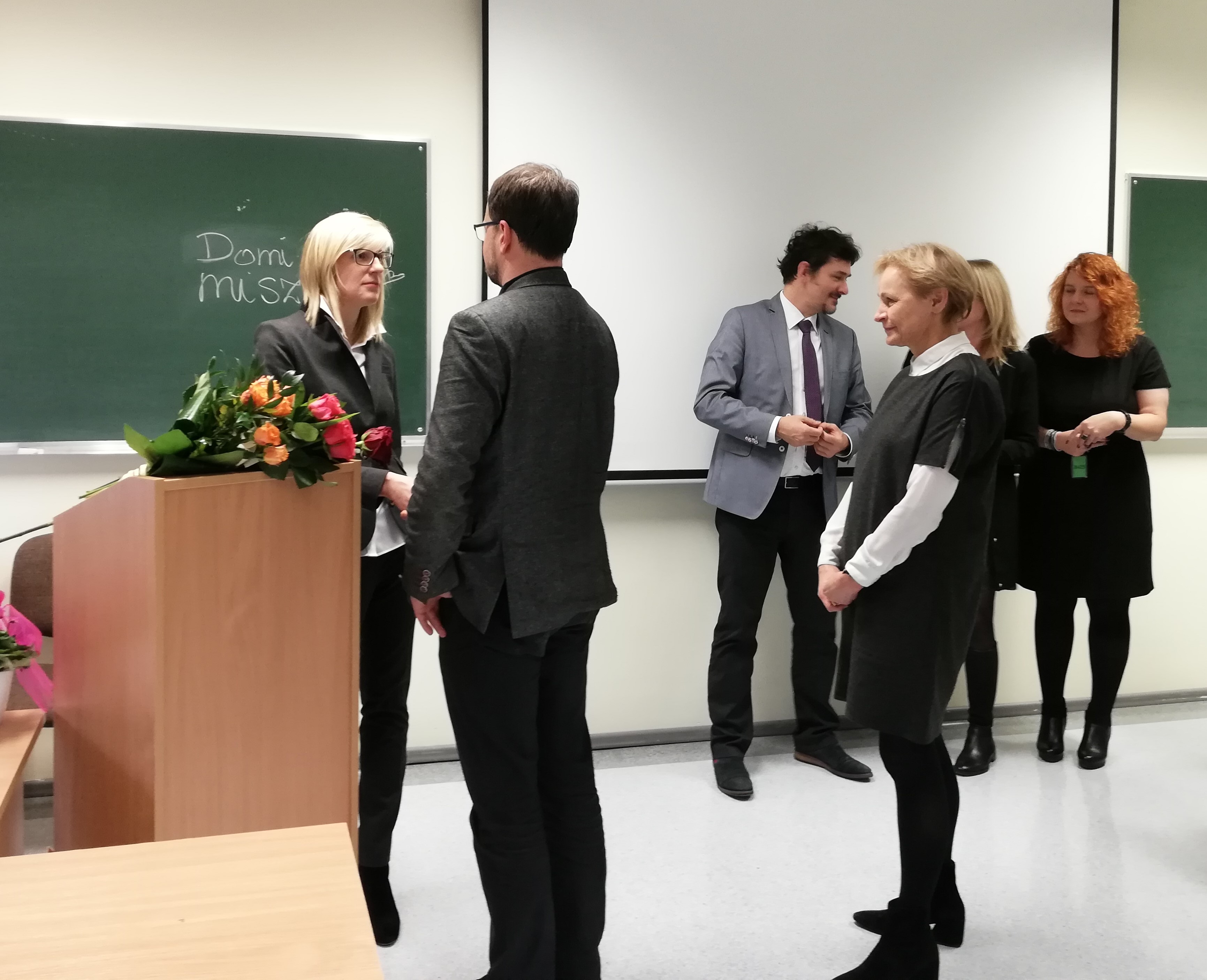 On November 22, at the building of the Institute of Geography at the University of Gdańsk, a meeting of the Committee for Ph.D. Conferment Procedures of the Institute of Geography of the University of Gdańsk was held. It was devoted to the public doctoral defense of Dominika Studzińska, MA on the theme of "Change of the role and character of the Polish-Russian border and conditions for the development of the Polish border zone."
Our friend very confidently presented the objectives of the research, theses and applied research methods, as well as their spatial and temporal scope. Then she responded fluently to the comments of the reviewers and comprehensively addressed the questions posed by the assembled in the room. Dominika did not leave the Commission with any doubts, and it decided on a positive opinion on the application to the Council of the Faculty of Oceanography and Geography for granting the Ph.D. degree in Geography and awarded the dissertation.
The dissertation was supervised by prof. UG, dr hab. Iwona Sagan, and dr Magdalena Szmytkowska (the supplementary supervisor) from our Department. It was reviewed in turn by dr hab. Maciej Smętkowski (Center for European Regional and Local Studies at the University of Warsaw) and prof. IGiPZ, dr hab. Marek Więckowski (Institute of Geography and Spatial Organization, Polish Academy of Sciences).
We warmly congratulate Dominika on the great defense of the doctoral dissertation and wish her further successes!