Actions within the COST – ENGAGER project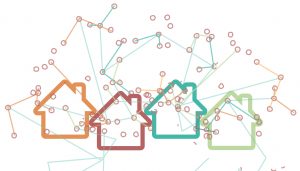 'European Energy Poverty: Agenda Co-Creation and Knowledge Innovation (ENGAGER)' – this is a new acronym of the COST Action project, the implementation of which includes representatives of our Department.
The conference on the theme of "Understanding and addressing energy poverty in Europe" was held in Athens at the beginning of the year. Its aim was to examine the state of the art on the issue, as well as new research and policy agendas. It included a public workshop on energy poverty in Greece and Europe. It started from the premise that Greece is one of the European Union countries where energy poverty has expanded at record rates during the past decade. As such, the workshop brought together energy poverty experts (policy makers, stakeholders and researchers) from Greece and from the EU to analyse recent developments regarding energy poverty in Greece and Europe more widely, and to discuss options for tackling energy poverty in the future.
The meeting was attended by prof. Iwona Sagan, who is one of the two national representatives of the COST Action Committee. The other members of our Staff involved in the project are: dr Jakub Szlachetko (MC Substitute), as well as dr Joanna Stępień, dr Grzegorz Masik and Rafał Gajewski – involved in the work of working teams dealing with, among others, generating a hub for European dialogues between ENGAGER  and relevant EU policy institutions, NGOs, academia, businesses and the social innovation community.
One of the main objectives of the project is to support cooperation between scientists from different parts of Europe dealing with the issue of energy poverty. For this purpose, the possibility of applying for grants for scientific exchange and participation in events on this topic has been opened recently.
More information about the project can be found on its website.